These Are The Days | Hand-lettered Tank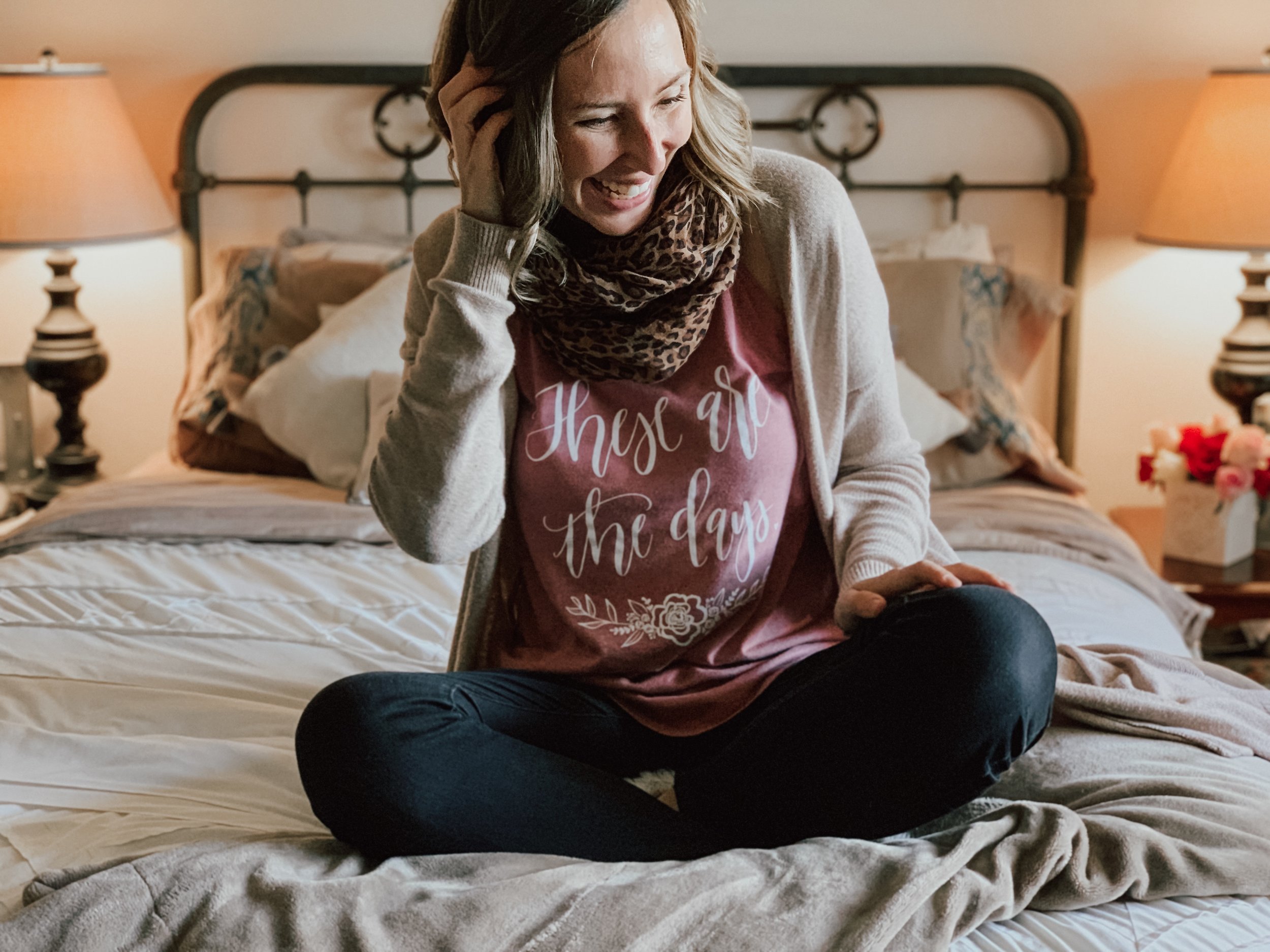 These Are The Days | Hand-lettered Tank
Whatever season you find yourself in——experiencing the throes of motherhood, walking through a difficult season at your workplace, looking for contentment while stuck in the "in between", finding a new rhythm in the midst of change—-whatever the case may be, this t-shirt is for YOU. These days we are living, however joyous or difficult, make up the days and weeks and years of our lives, and they are combining into something beautiful and worth celebrating.
Color: Blush/Dusty Rose
Model is wearing size S.
Sizing
Soft and flowy, this 50/25/25 poly/ring spun combed cotton/rayon tank has a curved hem for a flattering, feminine look. Fits true to normal t-shirt sizing.
XS Fits Size 2
S Fits Sizes 4-6
M Fits Sizes 8-10
L Fits Sizes 12-14
XL Fits Sizes 16-18